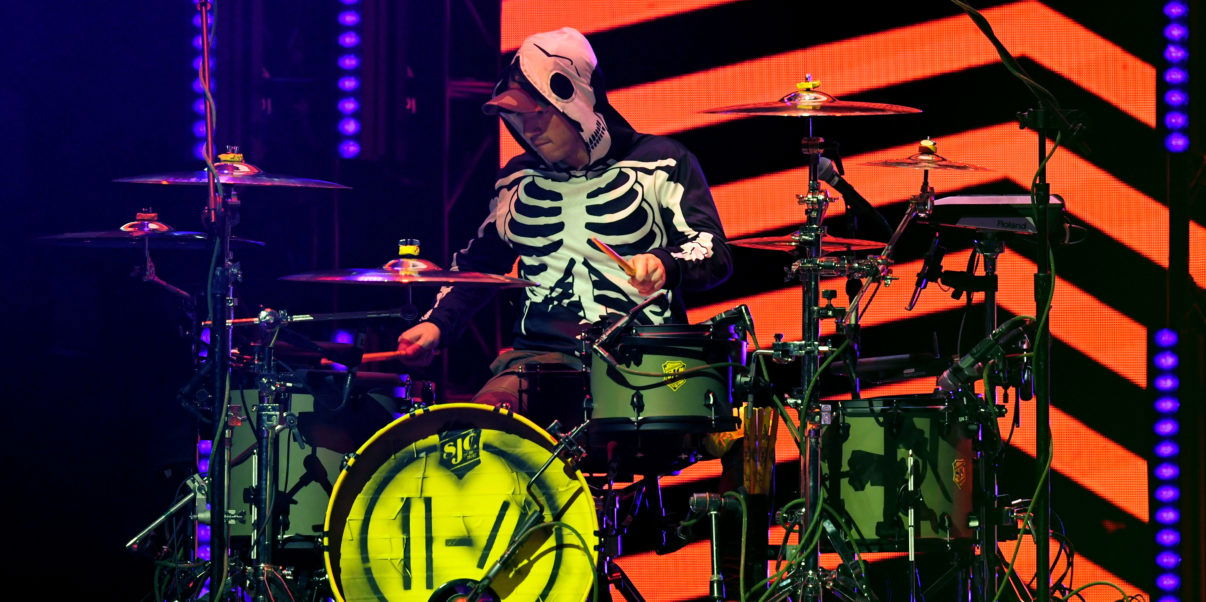 Why Trench by Twenty One Pilots Resonated So Much With Fans
With previous albums, Tyler Joseph was able to capture the essence of every melancholy, yet hopeful, note he was trying to convey – and Trench is no exception. Trench perfectly follows the journey of Josephs self-made character through every thought and waver.
Hitting play on the album you'll be met with a foreshadowing of what's to come. The muffled war cry of Josephs character is up first, then covered by grunge 'cover me', until a hard-hitting first guitar chord strikes. The grunge essence of this song portrays the grittiness of what Joseph is going through- no sugar coating needed. Throughout the song the vocals become louder, building up to a sudden burst of scream at the end, signifying Joseph bursting free – or at least trying to.
The ending merges perfectly with song two, you almost don't notice it seamlessly transitioning onto the next part of the story, Levitate.
Levitate doesn't wait long before jumping into it, and the fast pace of this song is much different than the introduction to the album. It feels urgent. Joseph needs to tell you now, as time is limited. He's managed to burst free, but not for long. Constant ties to the previous album lay within Trench, a striking one appearing in this song. With reference to 'Car Radio', from the Blurryface album back in 2015, the line 'I got back what I once bought back // In that slot, I won't need to replace' lays hints as to how the story Joseph has been weaving is set out.
Fast forward to track 5 and Chlorine comes in. This fan favourite starts with the grunge intro, much like the beginning of the album, but easily slips into a more upbeat tone. The bouncy nature of the beat, mixed with the chill vocals, is easily a cocktail headed towards a fan's idea of perfection. The layout of the song is quite simple and follows an easy rhythmic pattern mostly throughout. If you delve deeper into the lyrics, it is that of an oxymoron you could say. The bouncy, upbeat nature of the song contrasts with the lyrics, which mention Joseph 'running for his life', leading the listener intrigued as to who's been after him all this time – and why he's put up such a fight of resistance.
Pausing the facade of peace, and straying away from the story, Neon Gravestones (track 7) appears, leaving as a warning for those who listen. Different from its album 'neighbour' Chlorine, Neon Gravestones is both melancholy in beat and lyric. Joseph sampled Piano Sonata No. 14 by Beethoven for the chilling introduction, a gloomy track, mirroring his own despondency.
Once Neon Gravestones sees it ends, its not long until Tyler seems almost victorious. Has he won the battle he's tried so hard to conquer? The Hype comes in with its notable drums and keyboard, and with this song, he's speaking to the listener themselves – something he wavers from in the final album track. The Hype is a song of advice from Joseph, he wants to help the listeners conquer their own battles, much like he's almost conquered his. The song is hopeful. 'I don't know which way I'm going, but I can hear my way around'. Although blinded by insecurities and doubt, with patience and hope he can persevere.
This beautiful album ends slowly, acknowledging everything that's happened, wary of everything that's yet to come. 'I'm tired'. He's tired of fleeing and fighting, he knows it'll be over soon – whatever the ending is. The hope in this last song is there, but only just. The vocals of Joseph in this song are compelling, softening just as he builds it up. He's preparing himself, resting for now. Tylers ability to reach higher notes, while keeping them soft yet controlled is astounding, and it adds to the effect Trench creates. Leave the City is a perfect end to the album, it alerts to the end, and it feels complete. The story has been told up to now, we've just got to wait for the end.
Personally, I think Trench is one of the best albums I've ever had the pleasure of listening to. Not only does the story weave so perfectly well together, but the songs are also so different yet intricately match each other. It's a delicate pattern that I feel Joseph has mastered – and thats why their sound has stuck with fans since the beginning.
---